For Tea Time Tuesday, hosted by Barb at
Grits and Glamour
, I am sharing pictures of some of my favorite tea pots.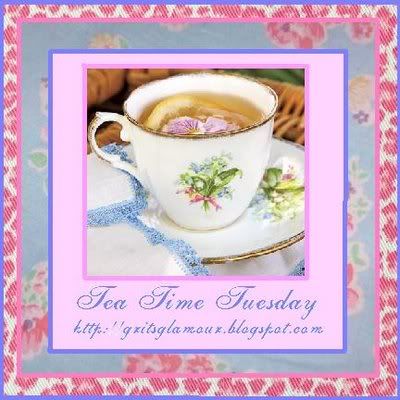 This is a Victorian Breakfast set my mother found in an antique store. I especially love the toast holder.
Here is a chintz teapot that I found in a little store for a good price. I have 2 matching cups and saucers, as you can see.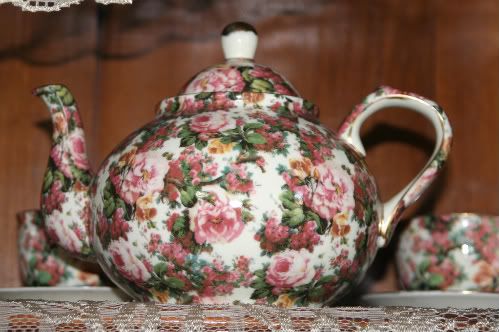 Here is a coffee and tea set that I got several years ago from Ross-Simons catalogue. It came with 6 cups and saucers.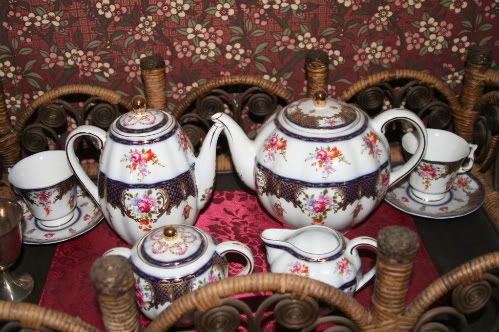 Here is the same set on a wicker tea cart we got in an antique store.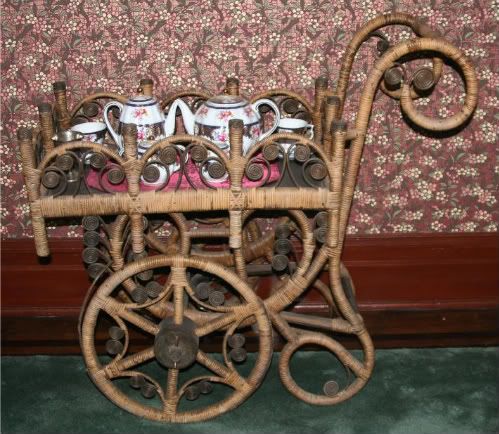 One day, I got a Tea Time magazine in the mail and the cover looked familiar ....
That is my Cover Girl teapot!
Check out the other Tea Time Tuesday posts at
Barb's
! :D Jewel