Hi Everyone! Sorry I have been absent lately, but things are super busy here!
This is a bit of a stretch, but I am flying our Congratulations Graduate Flag for Outdoor Wednesday hosted by Susan at
A Southern Daydreamer
. Be sure and visit her to see all the wonderful posts!
My younger daughter is graduating from High School Saturday and will be attending the same college her big sister attends next year. DH & I will be empty-nesters.
She had so many friends that I wanted to remember, but didn't have lots of cash to spend. So I came up with the idea to make a sewing kit for the girls. I bought 1/2 yard of 2 different fabrics and I had some left over ribbons. I bought these little sewing kits for $1.00 each at Dollar General and Family Dollar. I wiped out my area of these. I ended up making 14 kits for $25.00.
Here they are
Opened up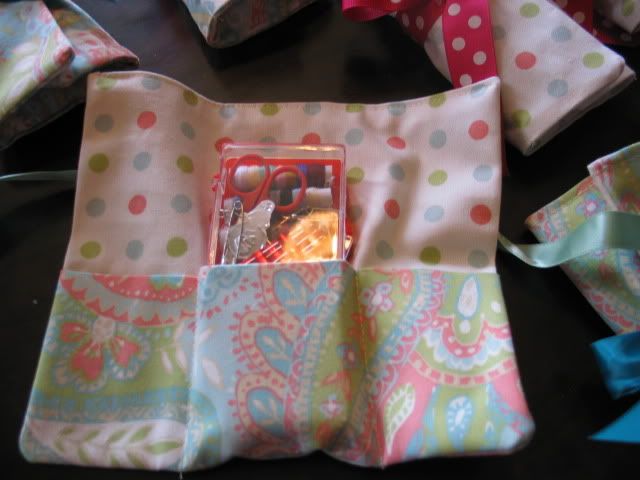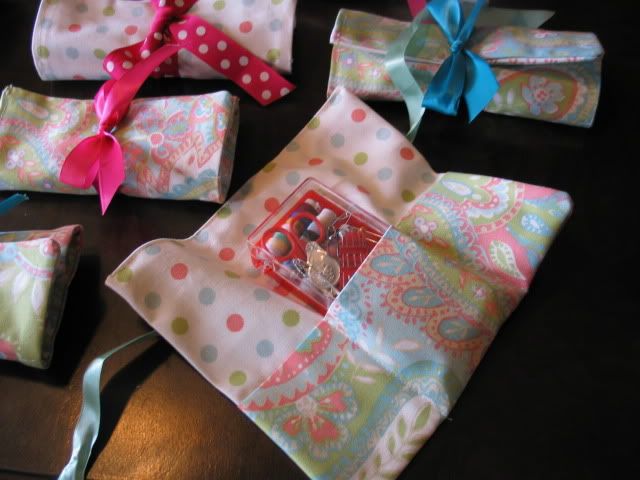 They can also use the covering as a jewelry roll.
I made a little booklet with instructions for sewing on buttons (shank and flat) and hemming. I used a 3 hole punch and tied them with ribbon.
I was pleased with how they turned out! :D Jewel