Metamorphosis Monday is sponsored by Susan at
BETWEEN NAPS ON THE PORCH
. Make sure to visit her blog and see all the wonderful transformations!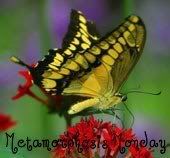 For my Metamorphosis, I am showing something that I really can't take the credit for - my flowers. I picked "put them in the ground and stand back flowers", as opposed to "need lots of watering, fertilizing and care" flowers. SO... I just put them in the ground back in April.
And here they are in June... better stand back a bit!!!!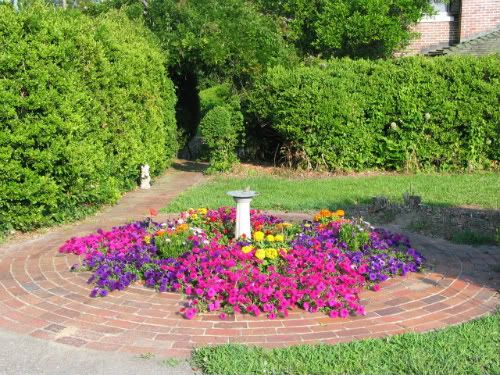 I hesitate to think what those petunias would look like if I watered or fertilized!!!!
Now go visit Susan at
BETWEEN NAPS ON THE PORCH
for more transformations. :D Jewel