This is for Outdoor Wednesday sponsored by Susan at
A Southern Daydreamer
. Be sure to visit her blog and see all the wonderful outdoor posts.
Sunday evening after lots of RAIN, the sun appeared briefly right as it was supposed to set and the largest, brightest rainbow I have ever seen appeared in the sky. It was very hard to photograph and I couldn't get both ends in one picture. The sky looks like it was a funny color because it was a funny color, very ominous!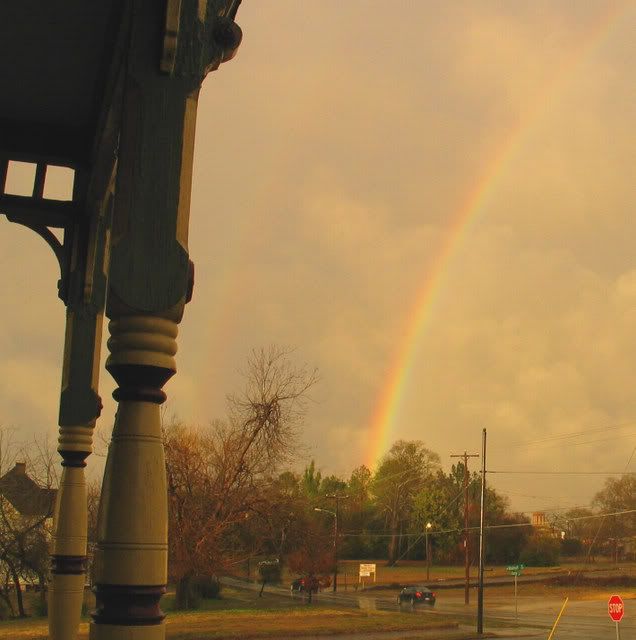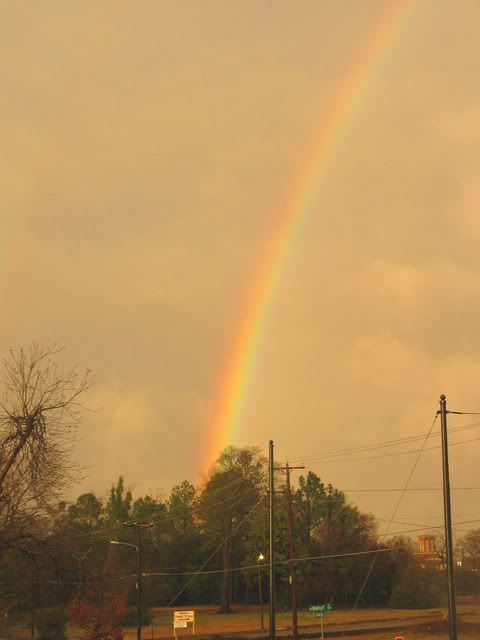 The next morning we had some snow pellets, then it turned sunny, then at 5:00 it started snowing big fluffy snowflakes. Today was clear, sunny and cold. Weird weather!
Thank you Susan for hosting Outdoor Wednesday! :D Jewel