I am going to do a combination post for St. Patrick's Day for both Tablescape Thursday hosted by Susan at
BETWEEN NAPS ON THE PORCH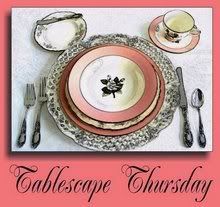 and Foodie Friday hosted by Gollum at
Designs by Gollum
Neither my husband nor I have a drop of Irish blood, but we love St. Patrick's Day! I like any excuse to decorate and entertain and we both love the food!!!!
We decorate the whole house. I even fly a shamrock flag which I didn't take a picture of! I have pots of gold and leprechauns everywhere.
The Billiard Room bar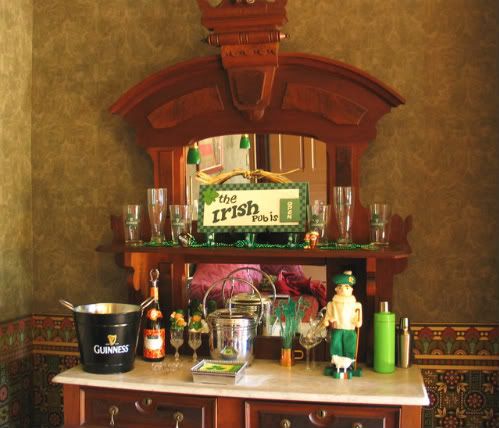 The Billiards Room mantle
Some closeups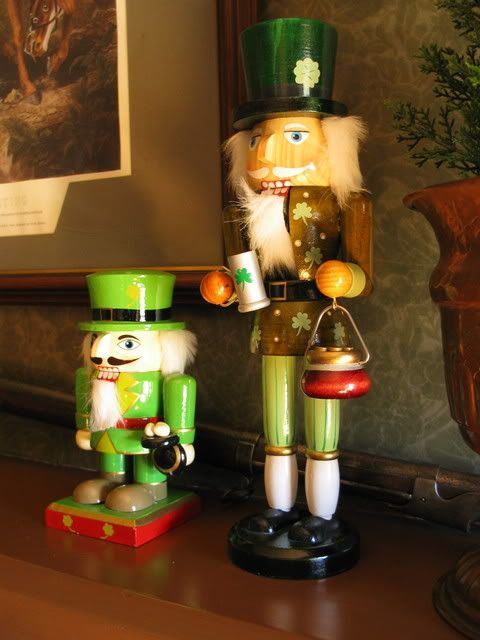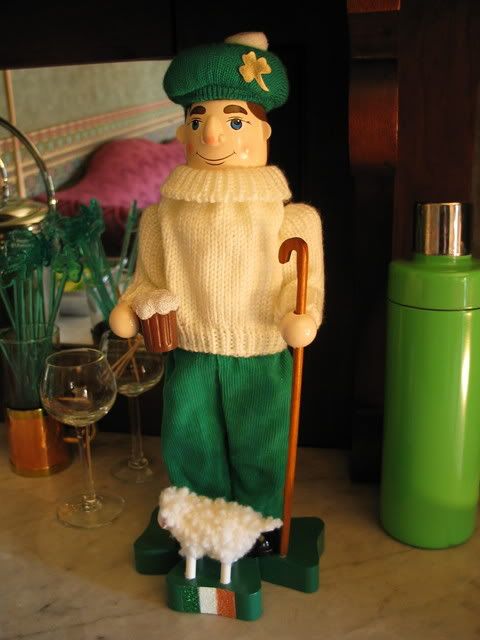 The Parlor Pump Organ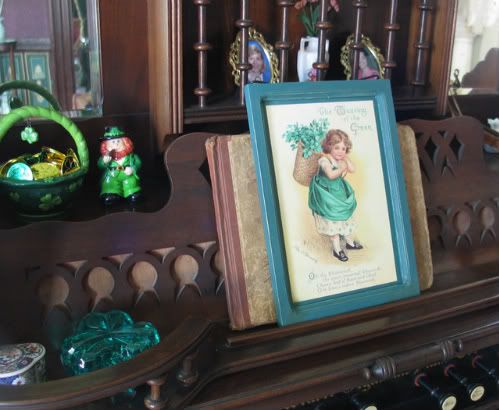 In the Foyer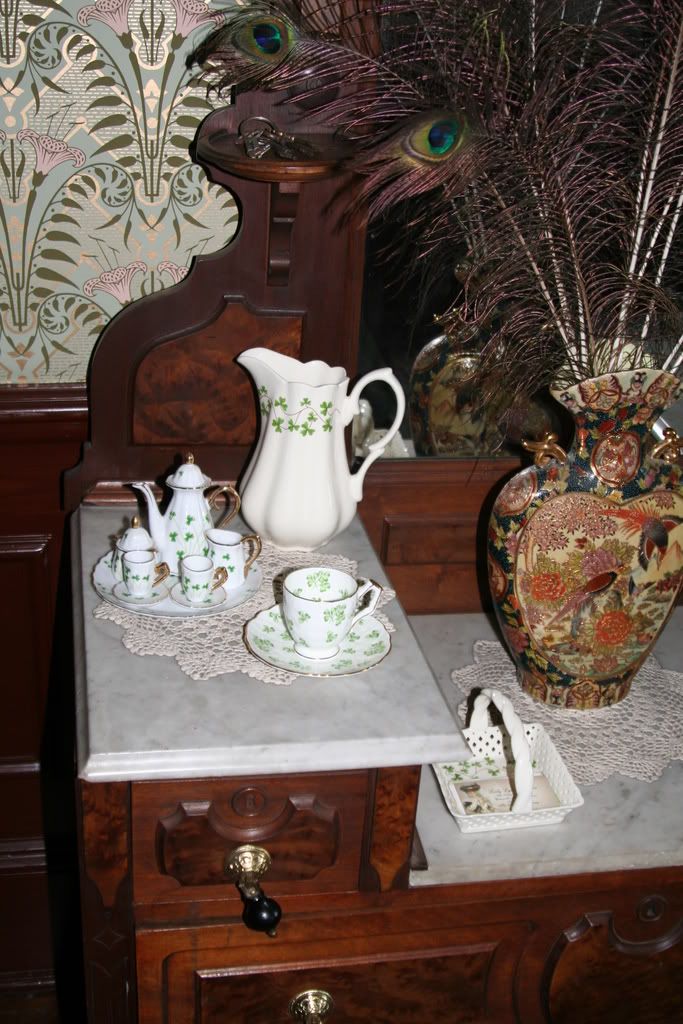 My dining room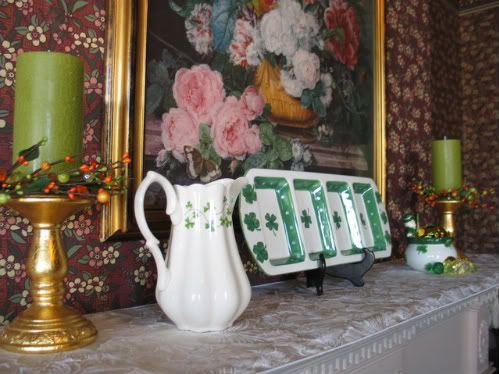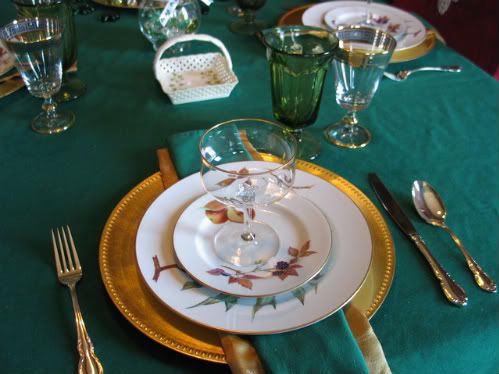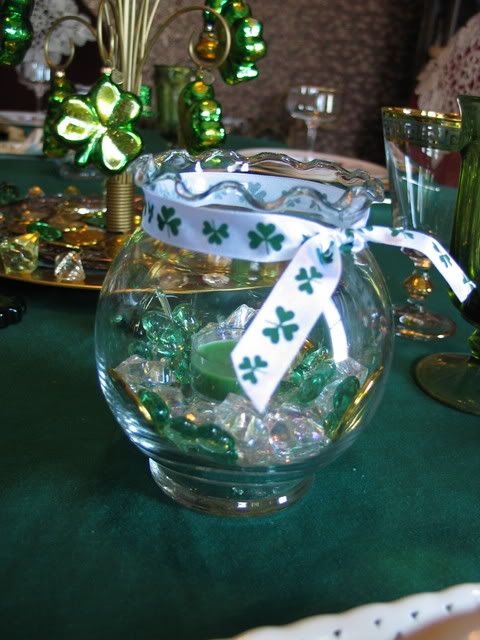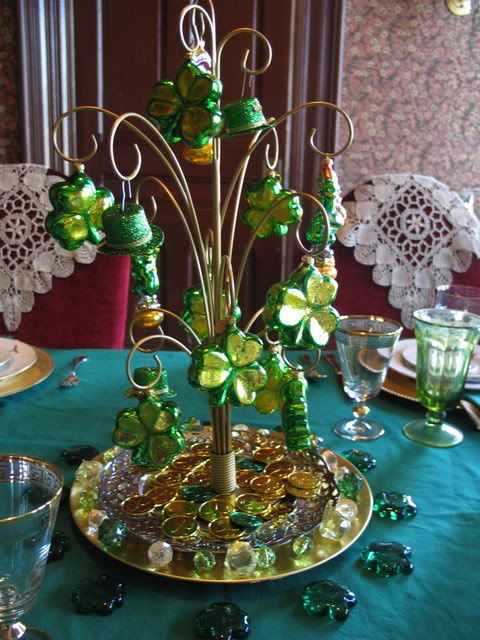 Here is a closeup of my centerpiece against a red wall.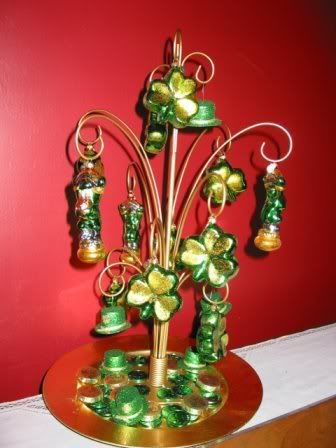 Here is my sideboard ready for an Irish Feast!
AND I promised to bring some food to Gollum's Potluck, so first off I will start with some store bought appetizers served on my pub table in the billiard room, served with Guiness, of course!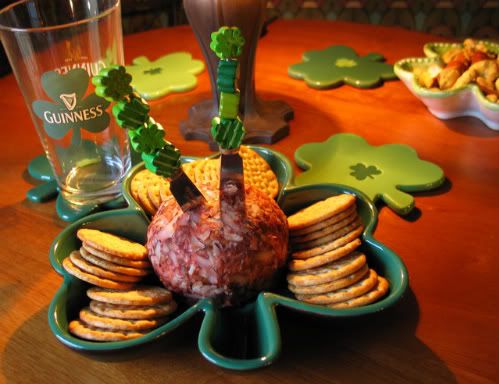 Then for dessert, these are delicious and easy! It's not my recipe, but I have made them many times! I did take these pictures though! Click for the recipe:
Irish Cream Brownies
Are you still there? Sorry saved up so much for one big post. I will be out of town seeing my daughter sing a solo in a college play, so I will catch up when I get back! :D Jewel