For Foodie Friday hosted by Gollum at
Designs by Gollum
.
Gollum's theme this week is Train Wrecks and while I have had a few, I never photograph them. My worst culinary train wreck in recent memory is when I was brining some pork chops for dinner. Friends called and wanted us to meet them at a local restaurant. We said yes and had a great time figuring that we'd have the chops the next night. The next night they were so brined that I had made ham. Not what we were expecting!!!!
I wanted to share with you my Easter menu from last year which ties in with my Tablescape post of yesterday. My younger daughter and my brother and Easter were all within a week of so of Easter, so we had the whole family. I had made a menu on Recipezaar and here it is. Click on the link for my menu
Easter/Family Birthdays 2008
- You can find individual recipes in the menu or by clicking on the links below.
Here are some pictures.
The sideboard with
Broccoli Salad

Zesty Carrots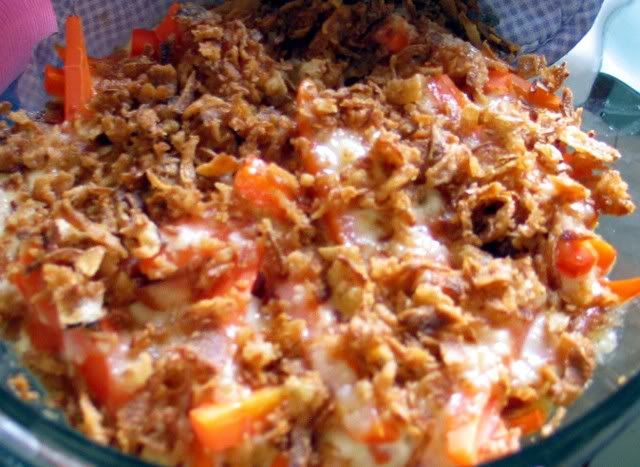 Deviled Eggs
Starring this little guy -
Deviled Egg Chicks!
Barbecued chicken breasts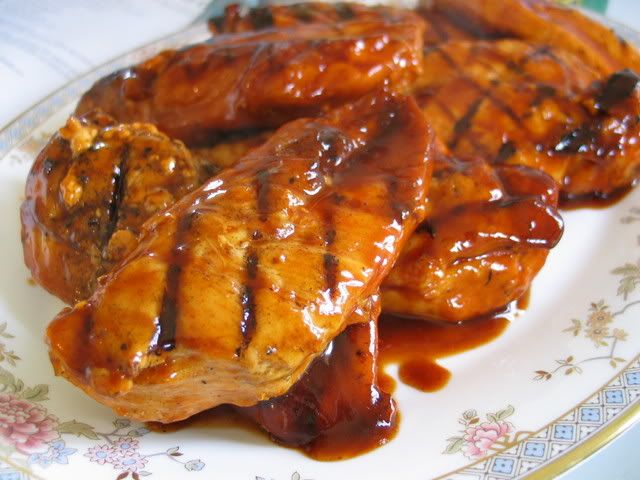 We never got a picture of the
Ham
!?! Oh well, there's always this year!
I hope you enjoy this Foodie Friday and stop by Gollum's for more wonderful dishes! :D Jewel