For Foodie Friday sponsored by Gollum at
Designs by Gollum
I am sharing some pictures I took not too long ago for the Photo Forum at Recipezaar. It is a lot of fun to sign up to make something completely new and then photograph it. Or at least it is fun when it turns out all right! LOL! Both of these recipes were great.
This weekend is supposed to be nice and warm, but I can't forget that it started off with SNOW! Here is a mug of
Cafe a la Russe (Chocolate Coffee)
to warm you! Click the link for the recipe.
And here is a
Light Chicken Marsala
that is just as good as the regular. Also click for recipe.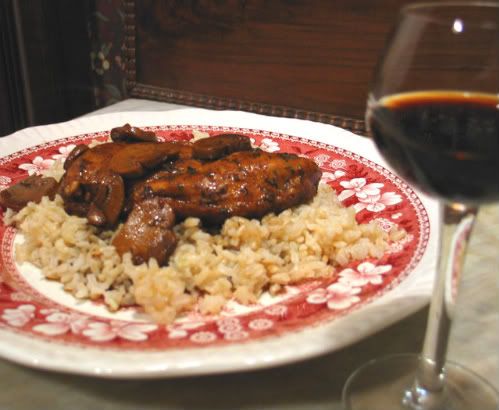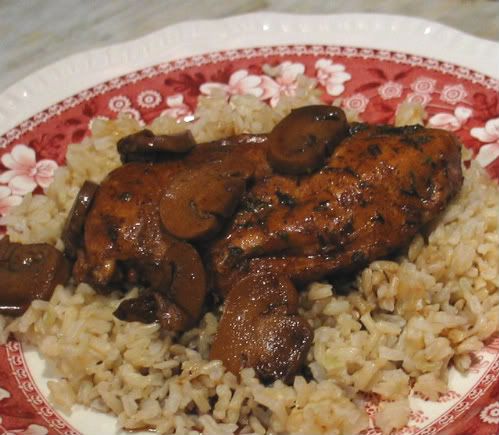 Thanks Gollum for another Foodie Friday! I can't wait to see what everyone else is cooking! :D Jewel