For Tablescape Thursday hosted by Susan at Between Naps on the Porch.
I posted this print for What's on Your Wall Wednesday and promised a Tablescape to go with it.
Here is my tea table which I call "Wine for One in Peacock Promenade."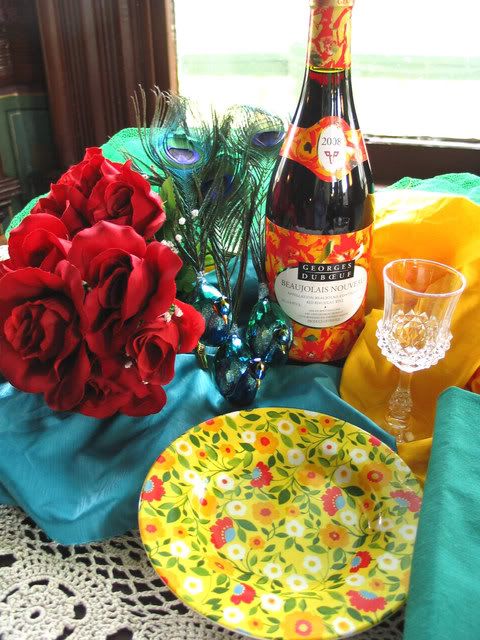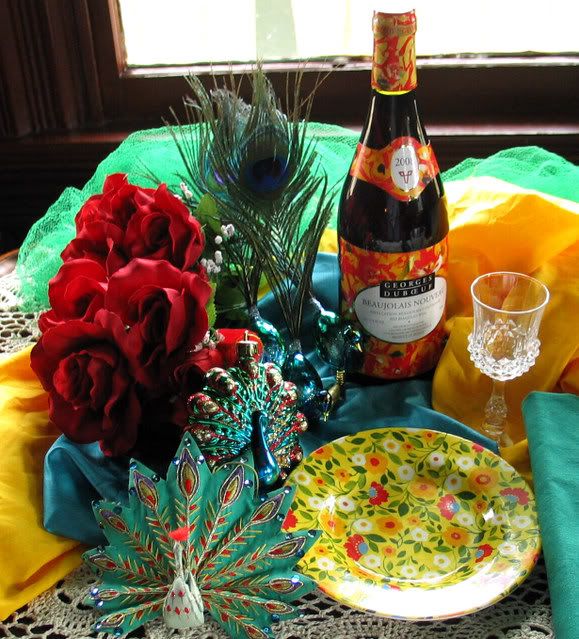 We have several peacock ornaments from our Christmas tree that were still easy to get to. The china is Spode Buttercup Faire by Kim Parker. My younger daughter bought some from TJ Maxx for $1.00 a plate. It has since been discontinued, but I thought the colors were good. I rummaged through my remnant chest for the fabric and the wine had a pretty label. I know in the print it is cognac and a see through bottle, but it's my table!!!
Again, the inspiration for making tablescapes from the prints on my wall came from the Tablesetting Forum at Recipezaar. I you haven't been there, please drop by!!!