Happy Valentine's Day!
I have set my tea table with my rosebud chintz tea set. I got the set with 6 cups and saucers years ago from Ross Simon and later found the almost matching compote at a local Dollar Store!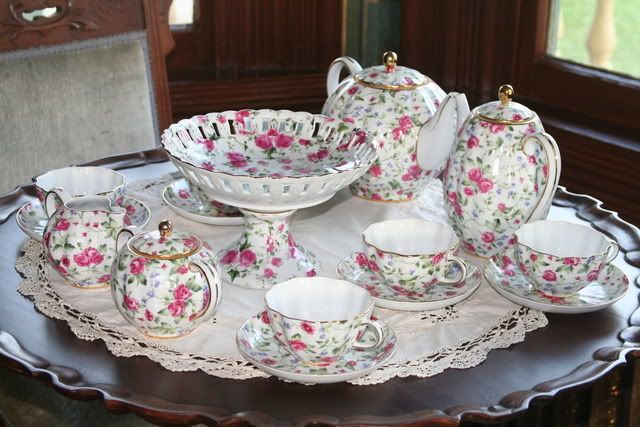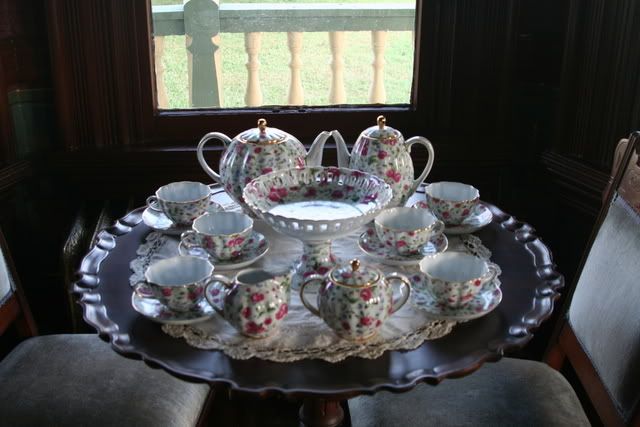 Here is our antique pump organ in our parlor. It makes a nice place to display seasonal doo-dads.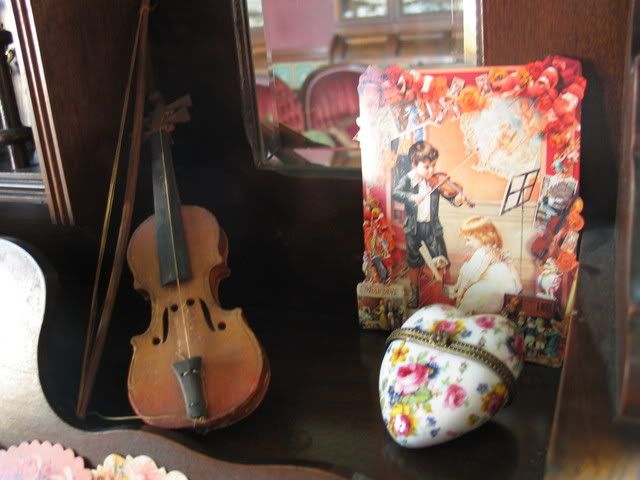 This antique book was on display in the shop when we bought the organ, so we bought it also. The copyright date is in Roman numerals and my math is a little rusty!!!!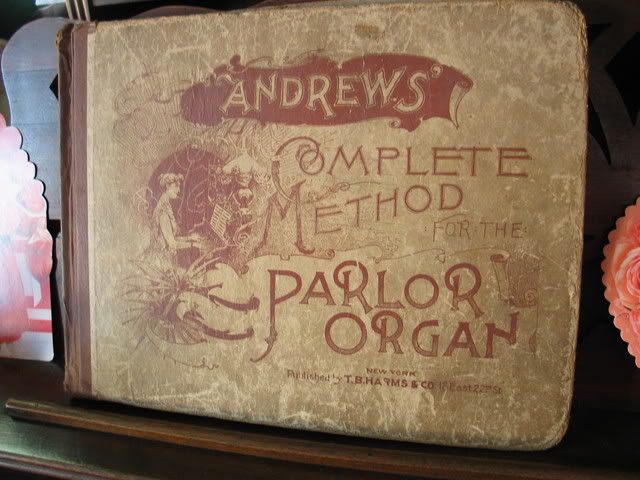 This heart was at Big Lots a few years ago and I thought it went well with my Victorian decor.
In my foyer, I have some conversation heart, but please don't try and eat them! They are glass ornaments.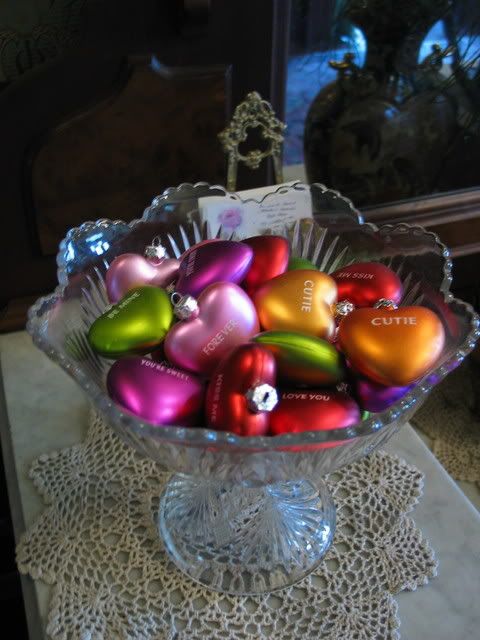 Finally, for Debbie at "Confessions of a Plate Addict", here is my ironstone set which matches not only her mother's tureen, but her latest find!!!!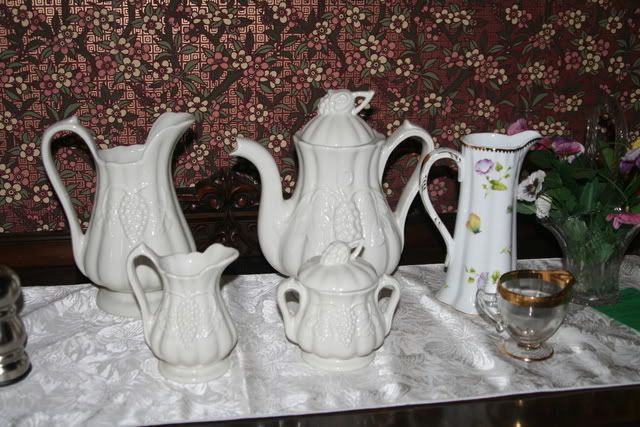 I hope everyone has a great Valentine's Day! :D Jewel