I just found a wonderful new blog
Hooked On Houses
and they are having a block party this Friday! Be sure and visit to see all the great posts! :D Jewel
Happy Metamorphosis Monday sponsered by Susan at BETWEEN NAPS ON THE PORCH.
http://betweennapsontheporch.blogspot.com/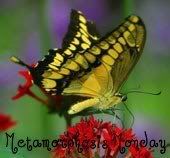 When we bought our house 8 years ago, this is what the foyer looked like. The wallpaper was from the 1930's and had ghostmarks of old pictures and was very soiled around the light switches. We wanted to take the house back to the 1880's, so we knew we wanted dark trim and Bradbury & Bradbury wallpapers.
Front view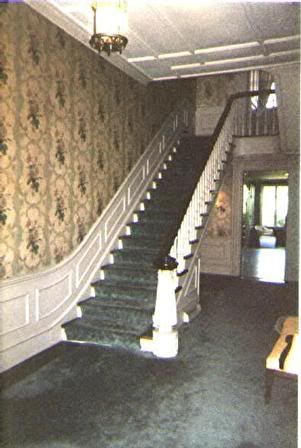 Rear view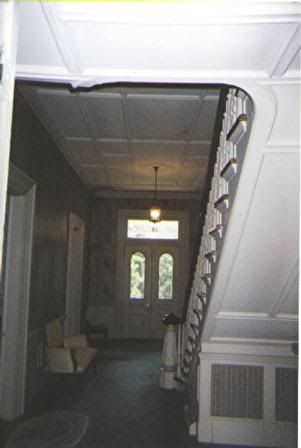 Notice the colonial light fixture - we knew that had to go.
The hall was also dark, so I wanted to add sconces. We were doing a tax credit renovation, so the NC Dept of Cultural Resources had to approve each change. They said they would allow the sconces, but didn't recommend it since we had no proof there had every been sconces in the first place.
Here are some more before photos. It looked a bit better when we took up the old carpet and added our rugs and furniture.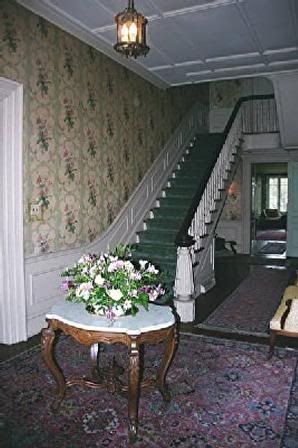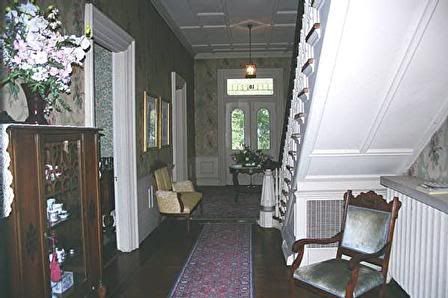 When ordered reproduction lighting fixtures from Victorian Lighting Works and were really pleased. We had to install the sconces after the wallpaper was stripped and before the new paper was hung. Imagine my vindication when we found patched plaster holes right where the sconces were going to be installed and the gas pipe behind the plaster! I knew there were supposed to be sconces in that dark hall!
The newel post we stripped to show the burled walnut panels, but the rest of the woodwork my husband faux grained. The wainscoting was evidently installed when they had everything painted white, because it is pine. The doors and door and window casing are oak. So even if we stripped all the wood and stained it, it wouldn't make. The faux graining gives us a uniform look throughout.
Here is the renovated foyer.Notice the new hall light and sconces. I think they make a huge difference! We painted the coffered ceiling a light green which went with the paper.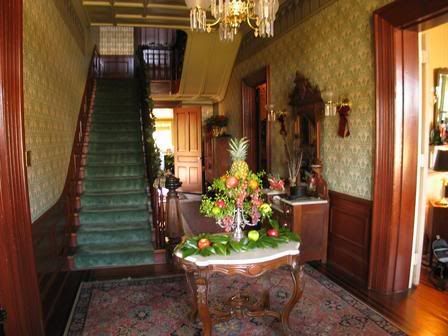 In the rear, under the stair well, we made a Turkish corner, which was popular in the 1880's.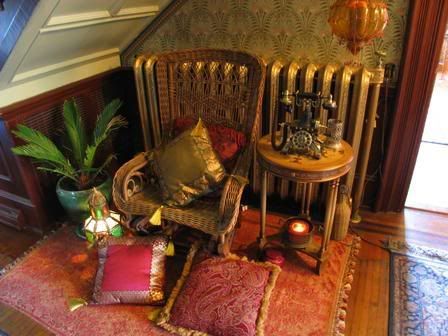 Here is a close-up of the foyer wall paper which is a Dresser design from the 1880's.
I don't have a close-up of the border, but it was also designed by Dresser.
Hope you enjoyed this Metamorphosis! Be sure to visit Susan at
http://betweennapsontheporch.blogspot.com/
for many more wonderful before and afters! :D Jewel