Once again it's Tablescape Thursday sponsored by Susan at
BETWEEN NAPS ON THE PORCH!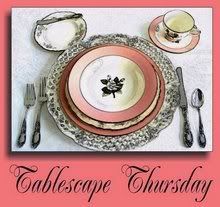 Thanks Susan for hosting Tablescape Thursday every week!
Here is a post from last year about making my Valentine's Day Centerpiece. Hope you enjoy it. Next Tablescape Thursday, the whole table!!!!
Last year, when I took my Valentine's Day Centerpiece apart I took pictures as sort of a step by step. I thought I would share them on this blog.
First I gather the materials: a tray, my glass stacking cake plates, a round glass vase, a sherry or cordial glass, blown glass hearts in silver, red and pink (purchase from WalMart several years ago), ribbon, red and clear glass hearts.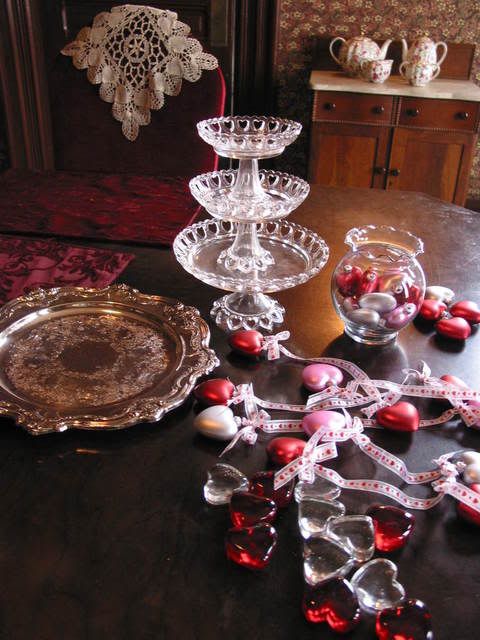 First, I fill the glass vase about half way with loose hearts.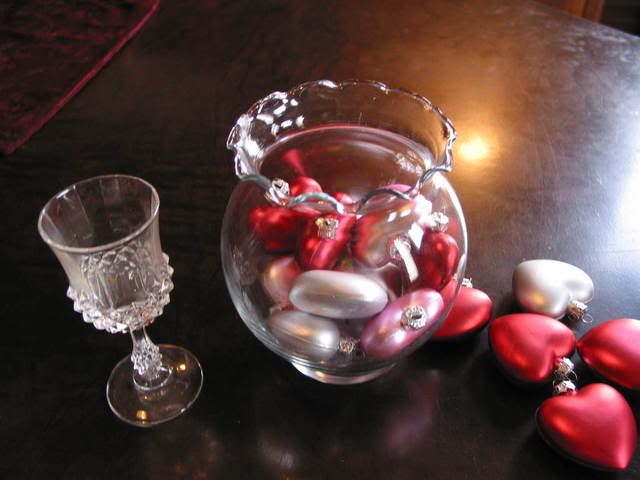 Then, I carefully slip the sherry glass into the vase, nestled among the hearts.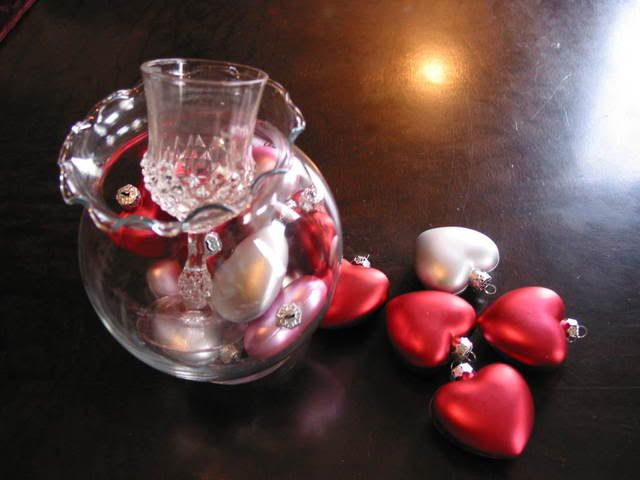 I add a few more hearts around the sherry glass.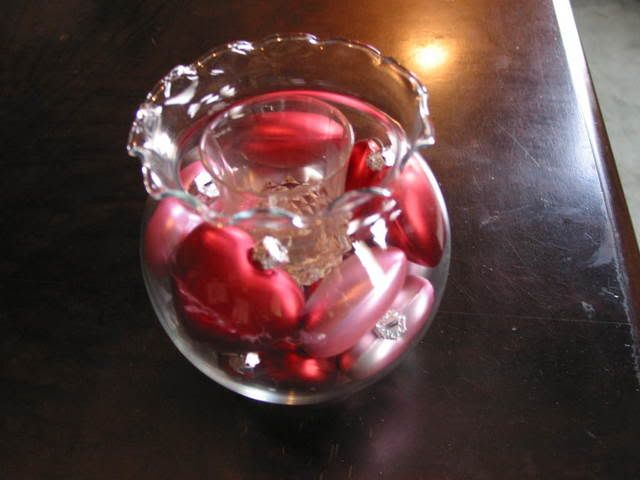 I have tied ribbon through the hanging loop of 4 hearts and then tied a decorative bow over the knots.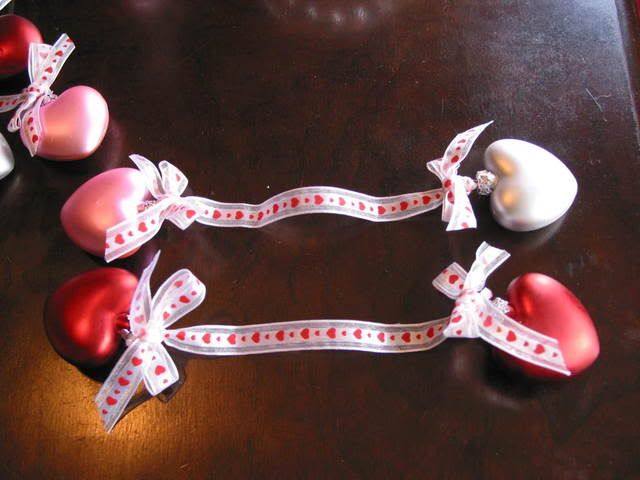 I lay the ribbons on the smallest cake plate and then put the round vase on top.
I have 2 slightly longer ribbons connecting 4 more hearts that I lay over the medium cake plate.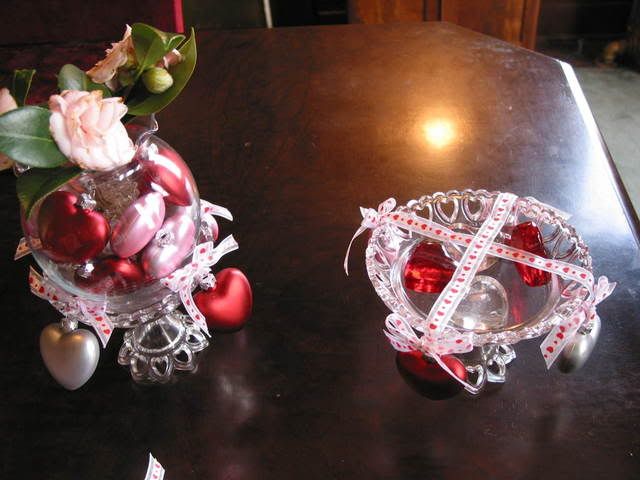 Repeat with 2 even slightly longer ribbons and the largest cake plate.
Place the stacked cake plates on a tray and decorate the tray and the largest cake plate with red and clear glass hearts.
Carefully pour some water in the sherry glass if you are using fresh flowers. If using silk, obviously the water is not needed. I have used camellias from my yard, purchased tulips and silk roses.