Happy Mardi Gras Y'all!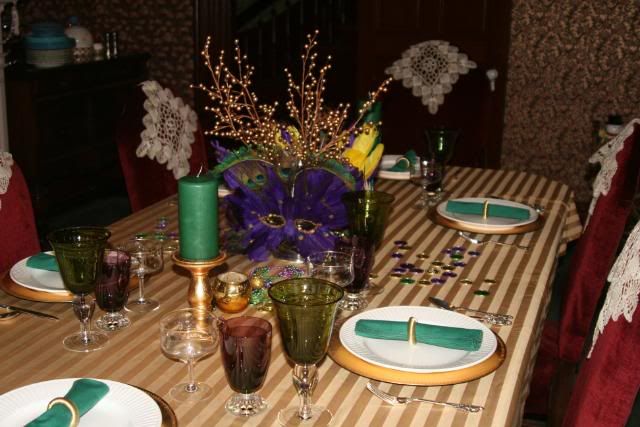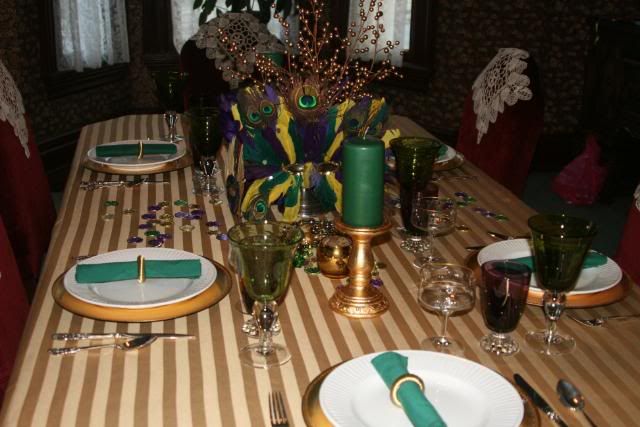 Using the Mardi Gras colors of Green, Purple and Gold, I started with a gold tablecloth and green napkins with metallic gold napkin rings. I used plain white Gibson china on metallic gold chargers and Grand Baroque silverplate. For stemware I used green goblets from Target, purple Fostoria glasses given to me by my grandmother years ago and saucer champagnes from my wedding crystal by Lennox with a gold rim.
My centerpiece is a silver wine cooler with metallic gold bead stem in it "wearing" Mardi Gras masks that I have saved through the years. I scattered a few beads and doubloons and Voila! Mardi Gras!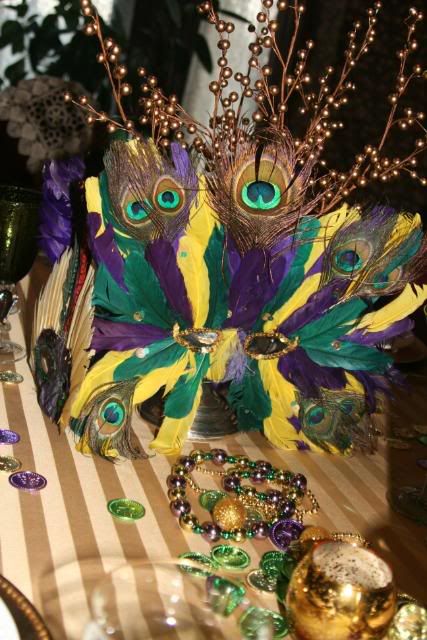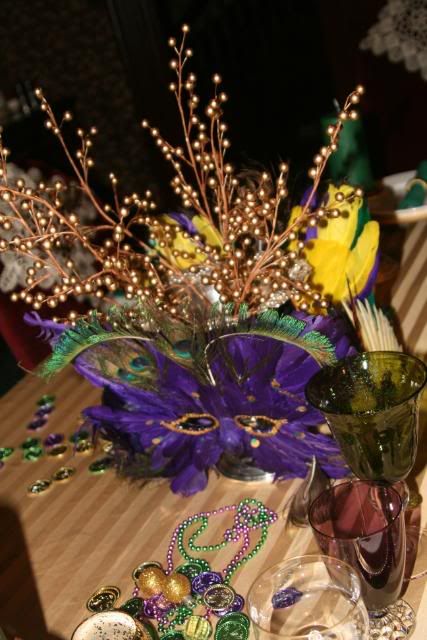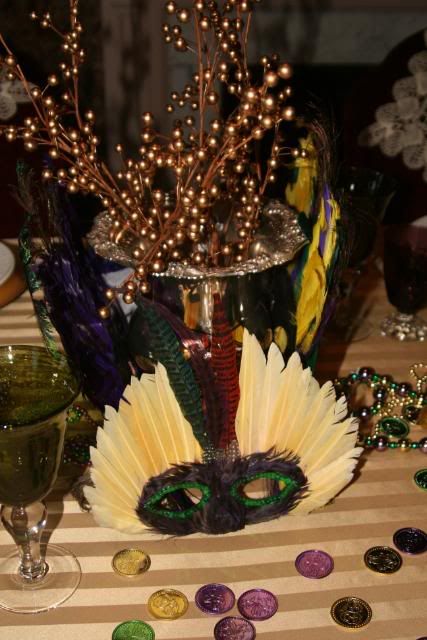 What's on the menu? Shrimp Creole, but I don't have any pictures yet. Here is a picture of Jambalaya from last year though!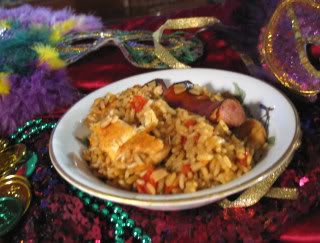 Laissez les bons temps rouler! Let the good times roll!