Outdoor Wednesday is sponsored by Susan at
A Southern Daydreamer
.
I took these pictures last Tuesday wanting to share them last week, but better late than never!
It's that time of year again - my wisteria arbor is in bloom!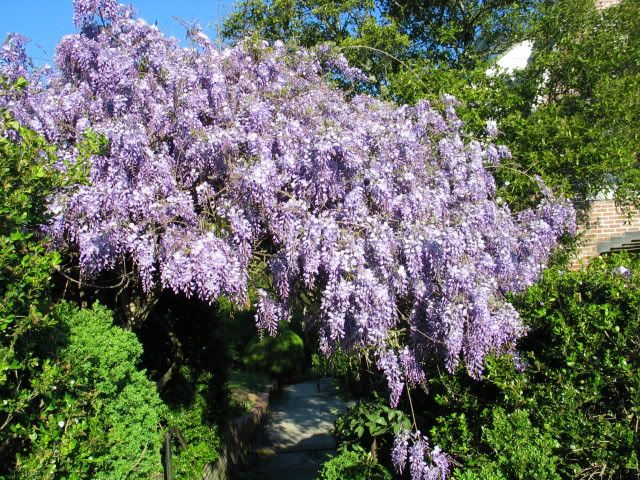 The arbor is right on the property line between me and my next door neighbors. Originally my house and this house were occupied by mother and daughter and this is still the stairway between the two houses.
Here is a view from under the arbor, looking towards my garage.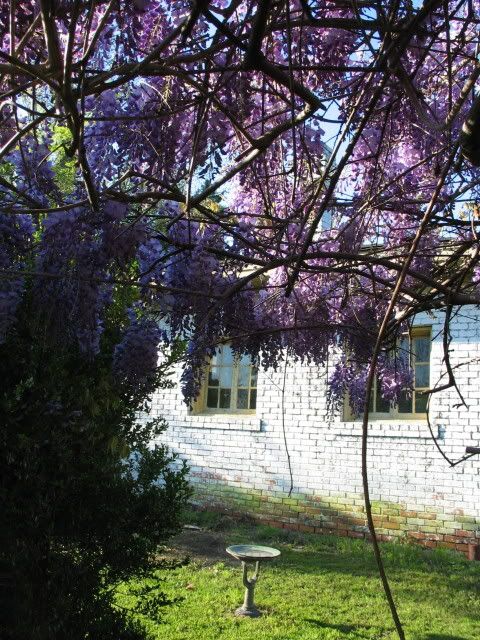 Also, my columbine and Scotch broom are blooming.
Happy Outdoor Wednesday! :D Jewel