Tablescape Thursday is here! Be sure to visit Susan at
BETWEEN NAPS ON THE PORCH
.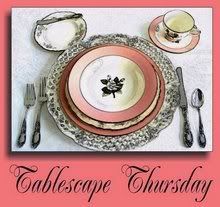 Here is my Easter Table. By Sunday I plan to have live flowers in the glass basket and in the little blue vases, but here is the idea.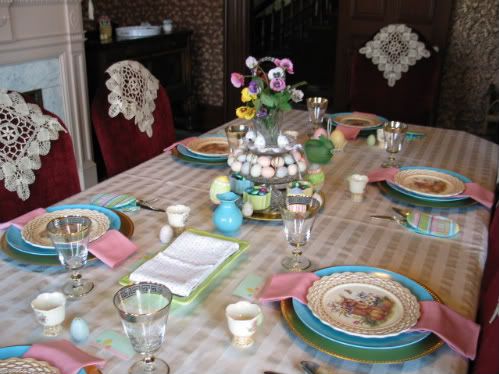 My centerpiece
Salad plates from Cracker Barrel
The egg cup will be a salt cellar and the little egg is a pepper shaker.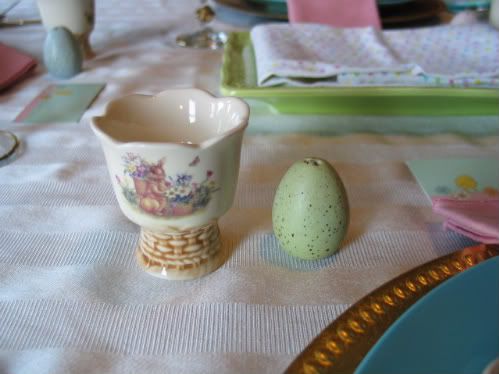 My last season's Target flatware caddy
Dining room mantle
Various Easter Decor
In the foyer
Billiards room - it looks like the bunnies are fleeing my husband's musket!
Bunny teapot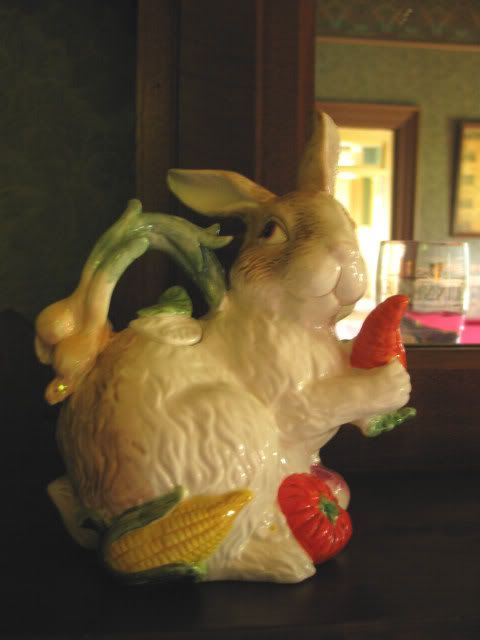 On my parlor organ
The double egg cup was left in this house when we bought it. I found the others at TJ Maxx.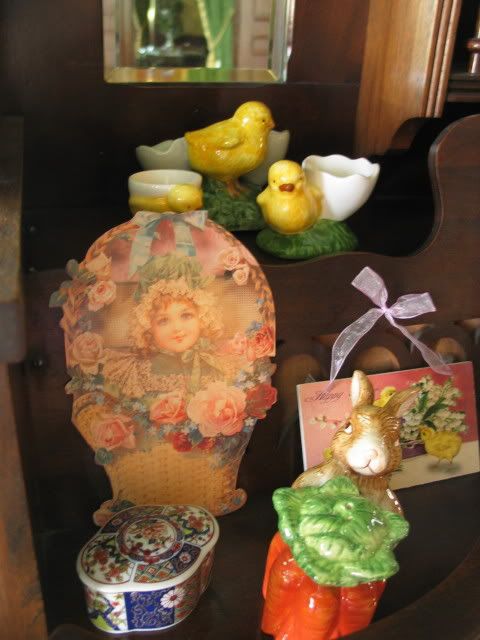 Easter tea set
My very favorite Easter decoration - I love how the bunnies are climbing in to eat the glass carrots!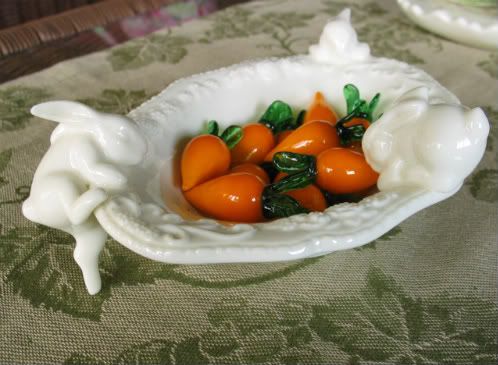 That's it for this post. Happy Easter to all! :D Jewel