For Susan's Event at
BETWEEN NAPS ON THE PORCH
, I present the story of 4 little Target Birds. These four little Target birds lived in a lovely old china cabinet with their mother and father, the wise Target Bird Tealight Holders.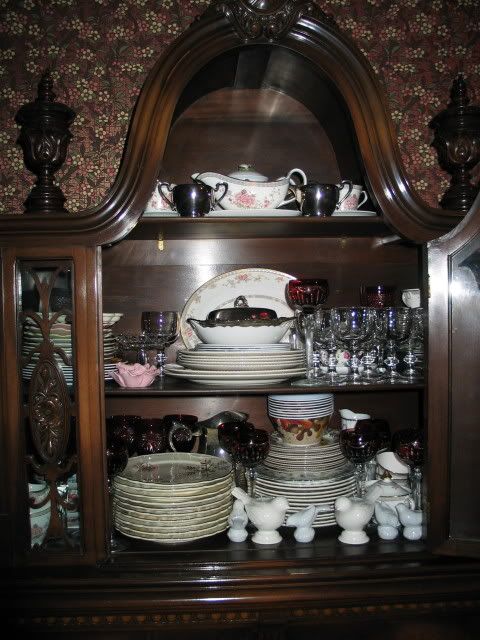 One day the young birds told their parents that they were ready to leave the china cabinet and see the world.
They dreamed of adventures in the places they had seen on the china in the cabinet.
They thought they might travel to Rome to see The Bridge of Salaro as engraved in the Spode Pink Tower plate.
They also dreamed of seeing their birthplace, China, land of peonies, as depicted in the Royal Doulton Canton plate.
They imagined visiting the North Pole and seeing snowflakes, like the ones on the Cracker Barrel Seasons of Glory plate.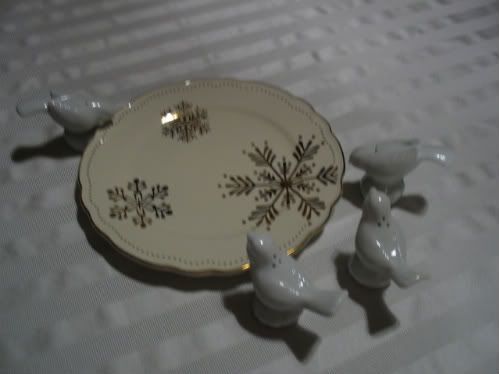 They longed to see the fruit growing region of England, Evesham, like the Royal Worceter plate of the same name.
And they longed to bow down to their idol and hero, the great and powerful Spode Woodland Turkey.
Their parents told them to be careful and to keep in touch and tearfully sent them on their way. The young foursome made it to the bay window ledge, overlooking the porch, just a short flight away from freedom and all their dreams!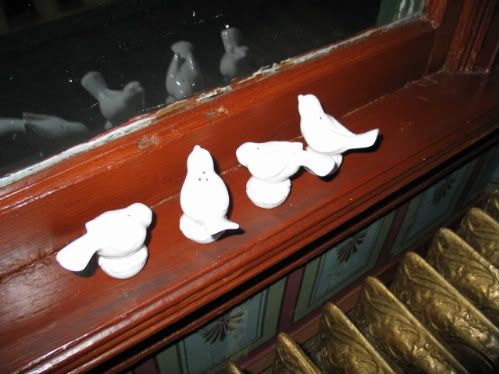 But then they noticed that it was dark and rainy and generally an altogether messy night.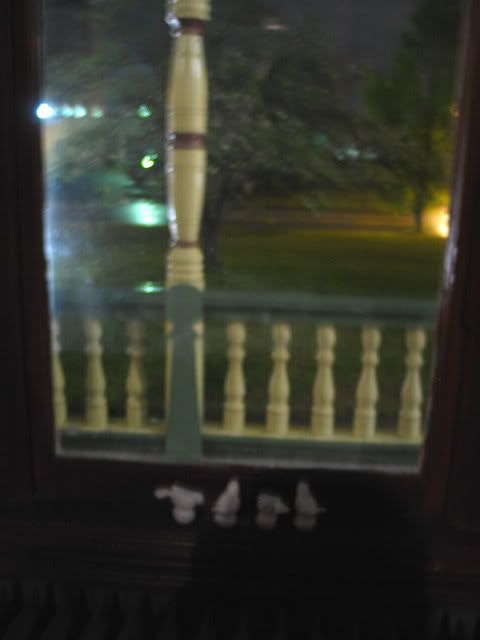 So they returned to their snug, dry china cabinet to dream among the plates with their parents.
The End :D Jewel
Be sure to visit Susan's blog,
BETWEEN NAPS ON THE PORCH
, for more exciting adventures of the Target Birds!