For Metamorphosis Monday hosted by Susan at BETWEEN NAPS ON THE PORCH
http://betweennapsontheporch.blogspot.com/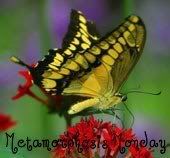 Here is my Parlor before renovation: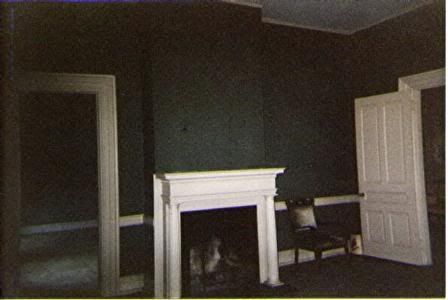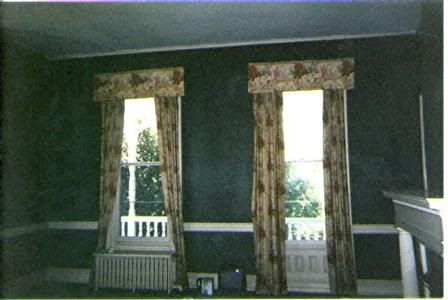 As you can see, the walls were papered in a dark green and the woodwork was all painted an antique white. We knew the woodwork was originally stained, but some wainscotting in our foyer was added around 1900 and they used pine instead of the oak everywhere else in the house. So, even if we stripped all the woodwork in the house, it would not match. So my handy husband taught himself how to faux grain. Here is the door leading into the parlor grained and the portieres I stitched up. (Yes, they look like Scarlett's!)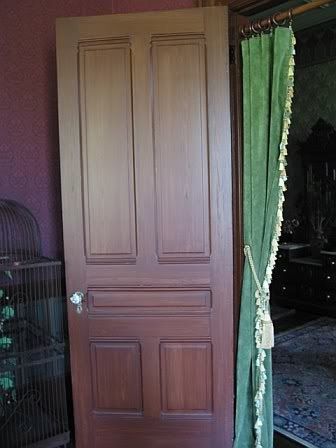 One plus was that the floors in this room were in good shape and have extra special inlay.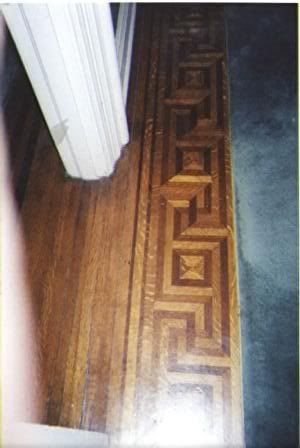 The Bradbury & Bradbury paper we chose for this room is in an Italiante style of the 1870's. Our house was built in 1883, but still has some Italianate influences. Tastes changed slower in small Southern towns.
Here is the Dado (under the chair rail: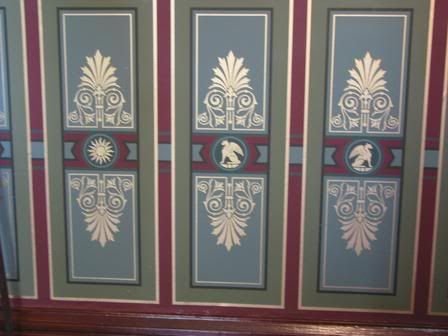 Here is a corner block in the ceiling paper: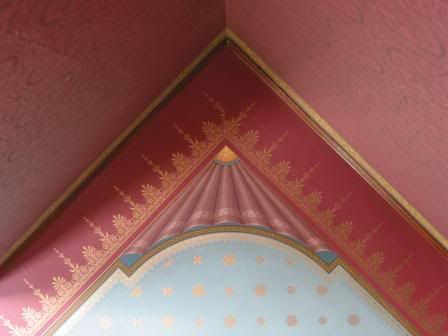 Here is a lamp we hung. It was a kerosene burning lamp that had been electrified:
Here is the "finished" room - the quotes are because I don't ever feel finished. I still want to add some window treatments, but don't want to cut out any of the natural light or hide the gorgeous wide window frames and the mantle is still not stripped. But patience is a virtue!!!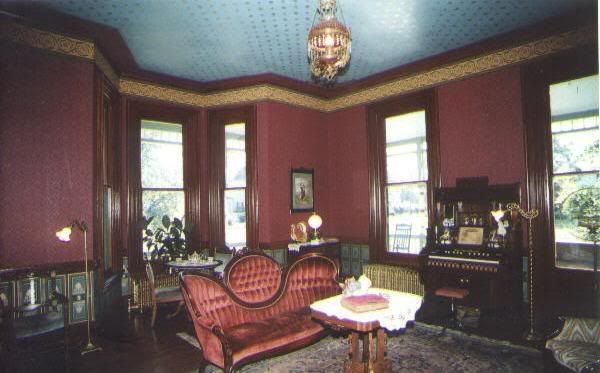 Thanks for stopping by and Thanks to Susan at BETWEEN NAPS ON THE PORCH!