Just for the Valentine's Day Party with Laurie at
Bargain Hunting and Chatting with Laurie
!
I took all the snowflakes of my Dining Room table last night just to have something to fresh to show at Laurie's Party. I went with a Red and Gold Valentine theme.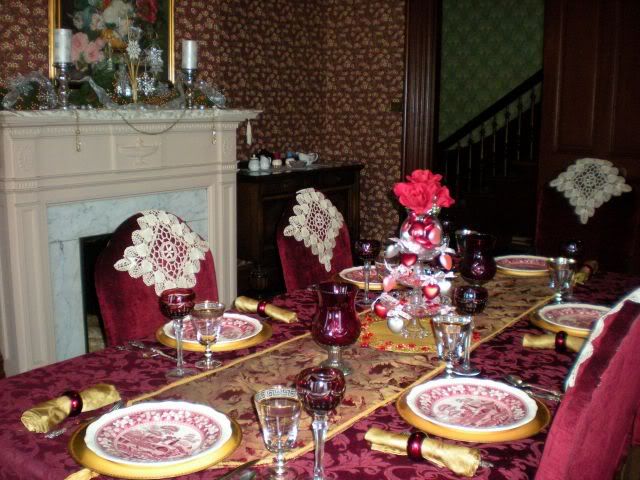 I started with a burgundy red tablecloth I got from Target years ago and then put a runner with cherubs on top. The closest I have to Cupid!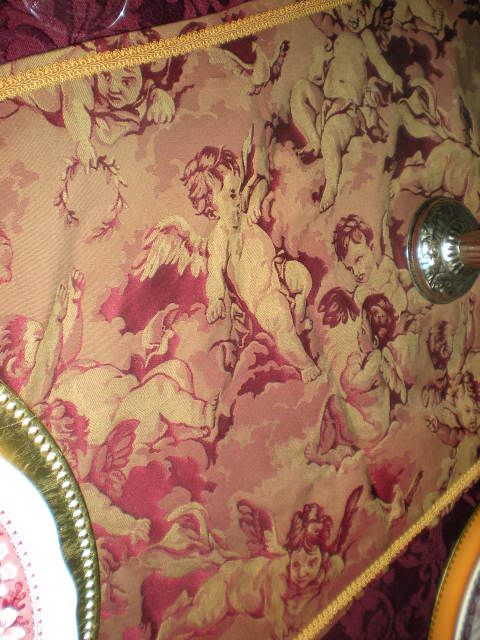 For the centerpeice I used a gold beaded charger from Tuesday Morning clearance. There was only one, so it is perfect for a centerpiece! On top of that is a stacking set of glass cakeplates with hearts along the edge. I accented them with blown glass hearts attached with heart ribbon and then threw red and pink acrylic heart scatters all over. On top is a vase with red roses. I once blogged a tutorial about how to do this centerpiece
CLICK HERE
.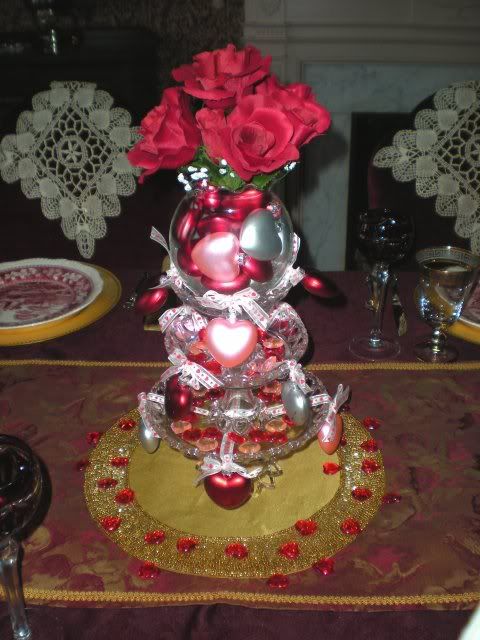 For the place setting, I used gold chargers and Spode Pink Tower. The stemware- gold/silver Greek Key goblets and red wine hocks. Completed with my faux Grand Baroque silverplate and gold napkins with a red napkin ring. Someone asked last night where I got the Spode Pink Tower and I will answer them directly but in case you wonder too - I was lucky enough to get a whole set before Spode discontinued it. Wouldn't it figure that after I pick a new everyday pattern - one that has been in constant production since the 1830's - that Spode would discontinue it? SIGH!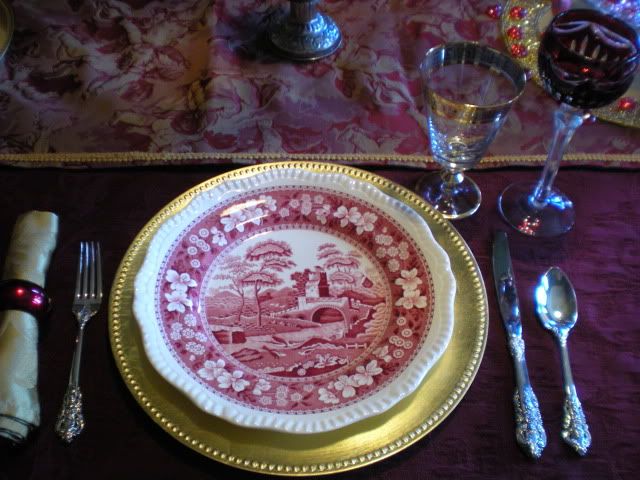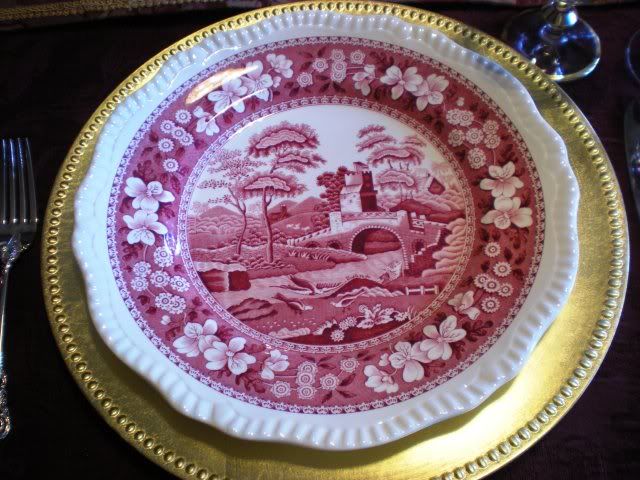 I was very happy with the results!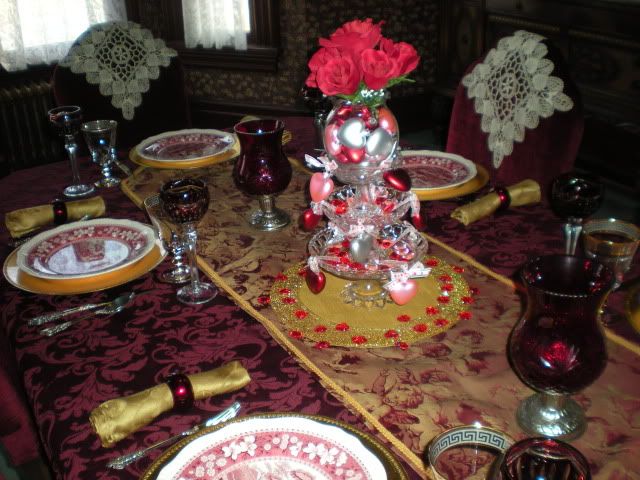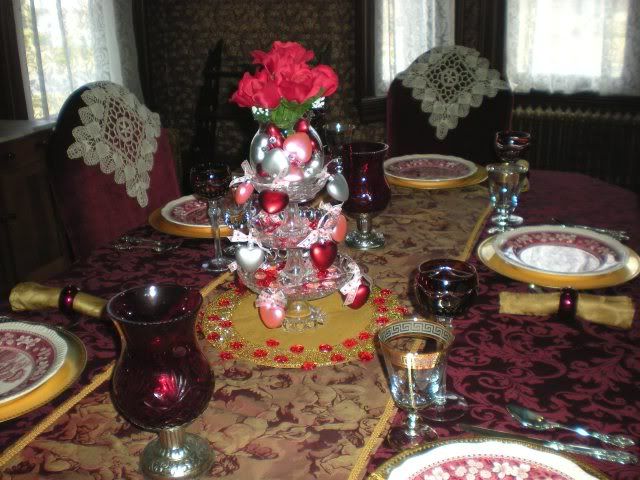 Around my house I have a few Valentine touches along with the winter and snowflakes!
My parlor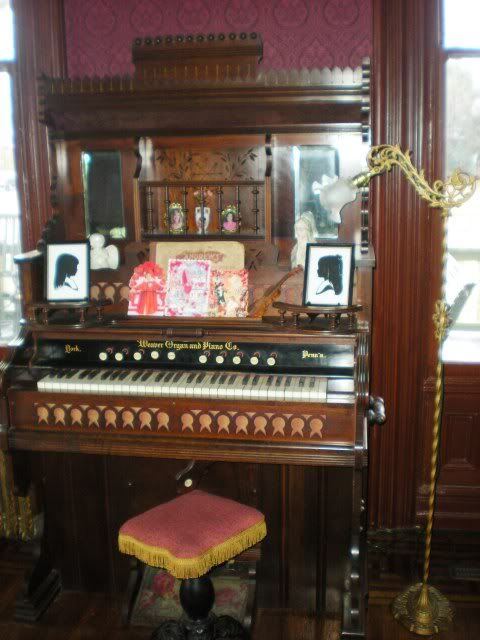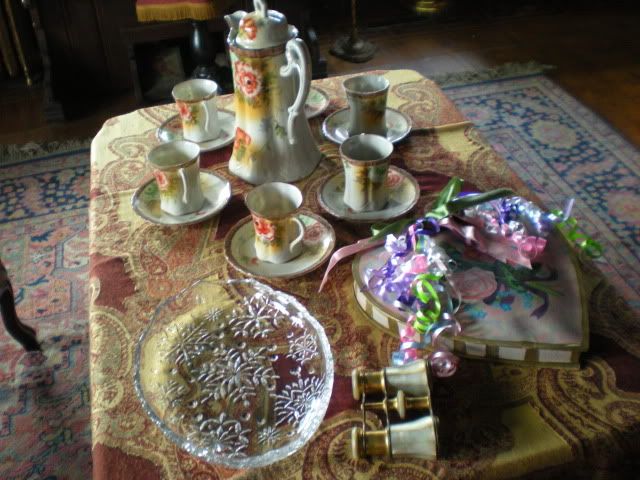 And in the bay window on my parlor
Aren't the wine glasses gorgeous? My daughter Emily had them shipped to me from Ireland where she went with her college. They arrived the day before my birthday from Celtic Crystal!
In my foyer I have some more glass hearts.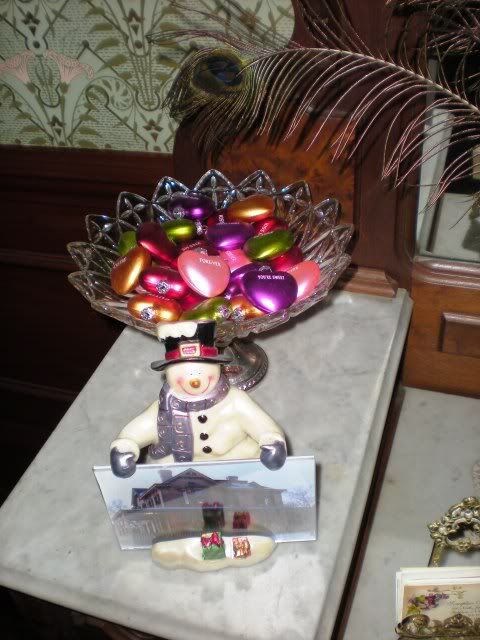 And that's about it for my Valentine's Day decor!
To see more fun Valentine post go to
Bargain Hunting and Chatting with Laurie
!