Today, I will take you on a little tour of some of my St. Patrick's Day decorations for the Blog Crawl at
Cusine Kathleen
! Be sure to visit her blog for lots of St. Patty's Day Posts!
Happy St. Patrick's Day!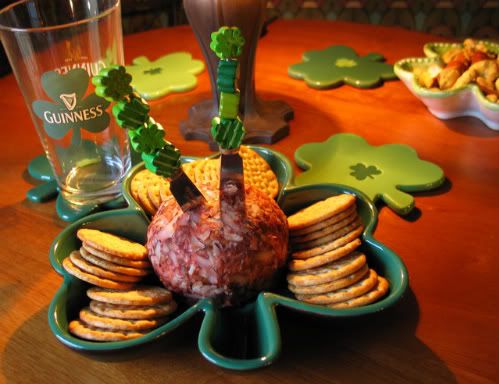 Here in the foyer, a leprechaun has left his hat! Don't try it on or you'll get green sparkles in your hair!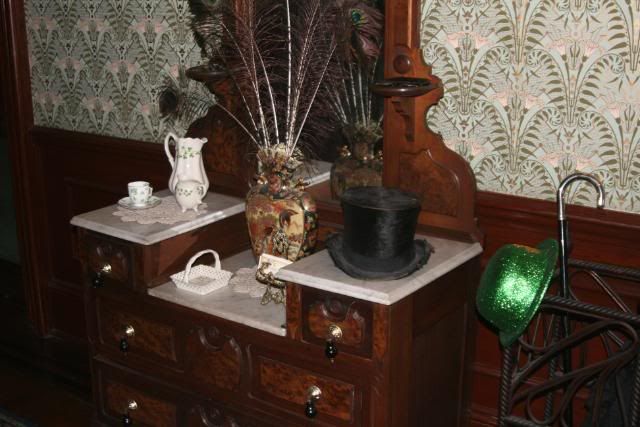 One the antique dresser that we use as a hall tree, there are several seasonal items.
Here's the mantle in the billiards room.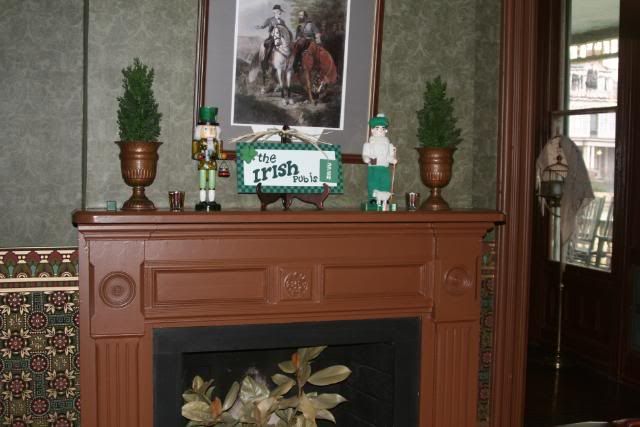 And the buffet in the same room.
Here's how I had it last year - I think I liked it better!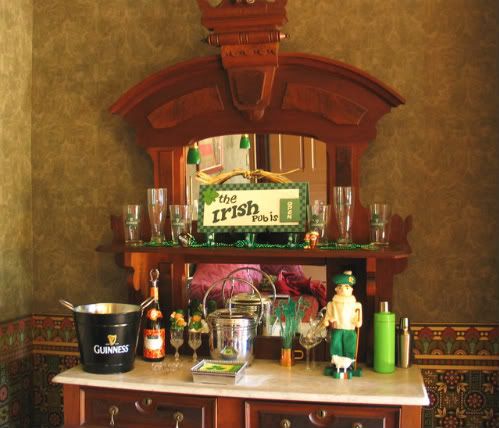 And you have to be on the lookout for pots of gold around the house!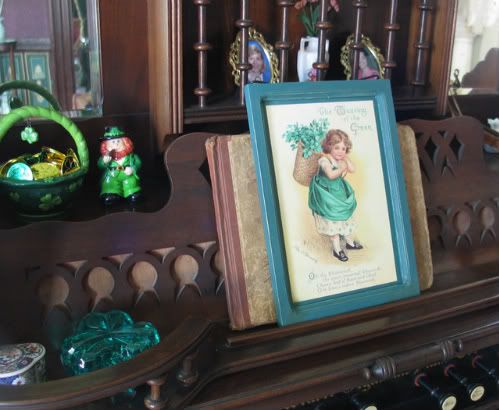 I love my nutcrackers.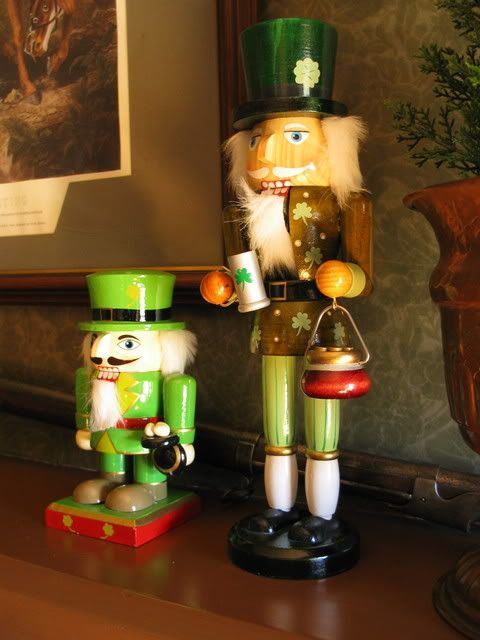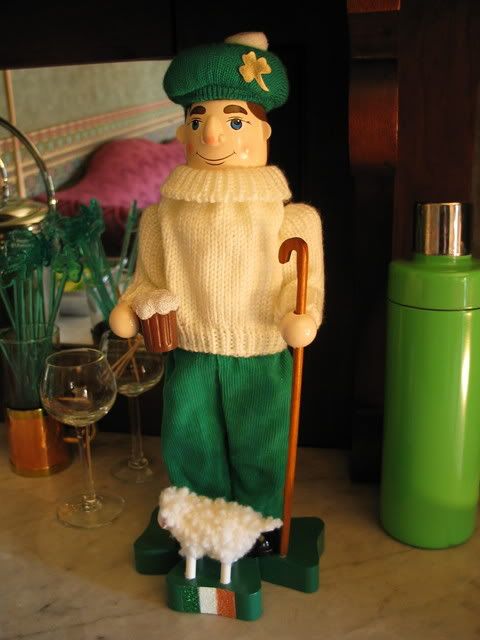 Have a wonderful St. Patrick's Day everyone and special thanks to
Kathleen
!