My latest tablescape stars Parasols and Elephants. I was trying to set the tone for an Indian table which I will share with Between Naps on the Porch for
Tablescape Thursday
.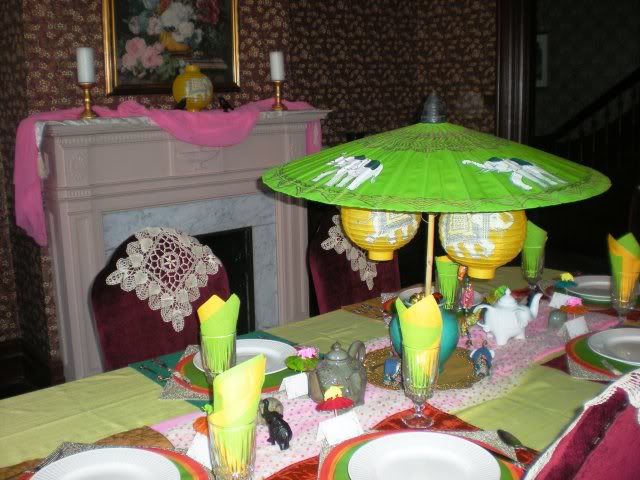 I got the idea from my daughter who hosted a baby shower for a friend recently. She found some cute blue parasols at World Market with elephants on them. I made some blue elephant origami toppers for her cupcakes. Her theme of blue elephants was really cute.
SO, when I went to World Market and all the parasols and paper lanterns were on half price AND I had a 15% coupon of my whole purchase, I bought a green parasol and the yellow lanterns, both with elephants.
I put lots of stones and "jewels" in a vase to steady the parasol (again copying my daughter) and added a string of elephants (also from World Market) and the two paper lanterns.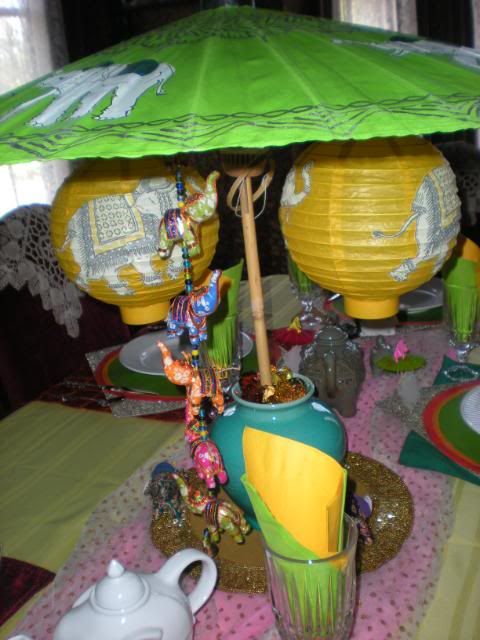 Here are some shots with the lanterns lit.
Around the base of the vase, I put some more calico World Market elephants.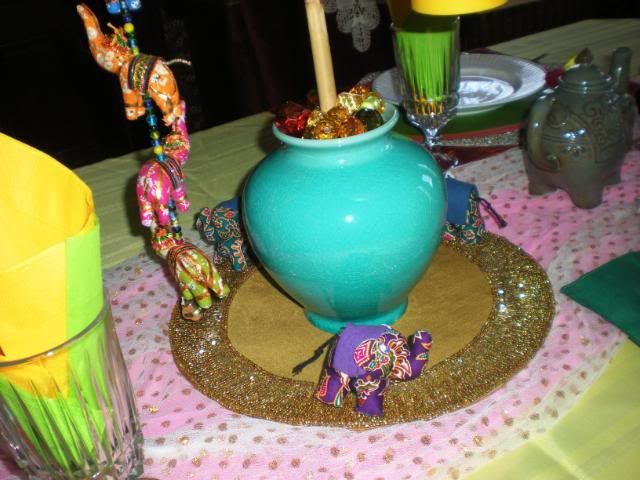 On top of a white tablecloth, I added different colored napkings, beaded placements and paper chargers with white plates.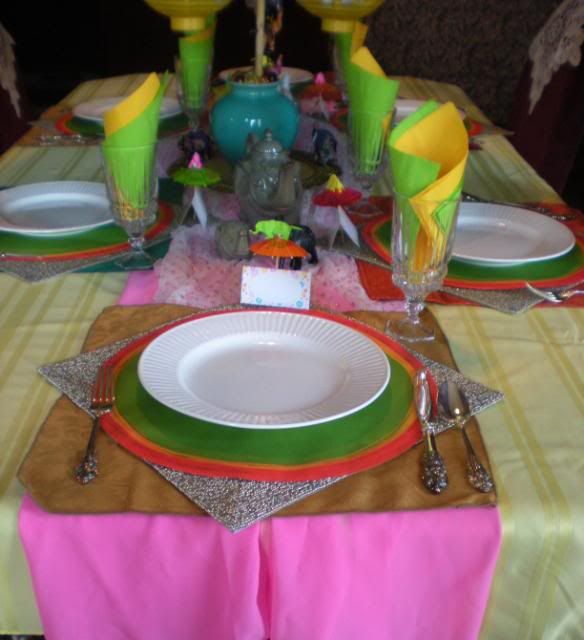 I then took colorful place cards and put a drink parasol on each one which I then topped with a little origami elephant, again in all different colors.
I put all the elephants I had on the table: teapots, salt & peppers and figurines.
On the mantle, I draped pink chiffon and added one of the paper lanterns.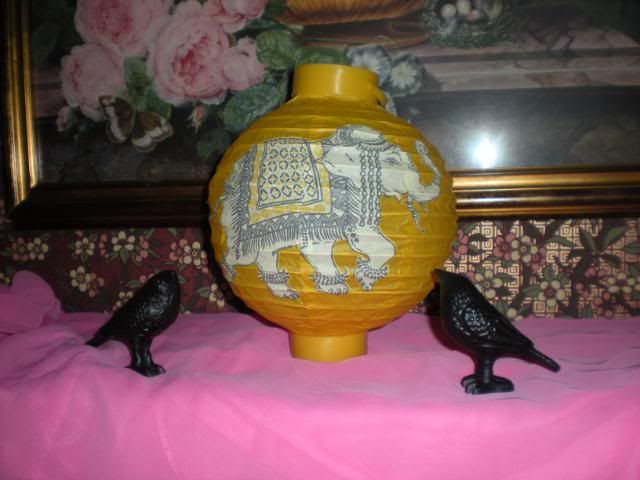 With the lantern lit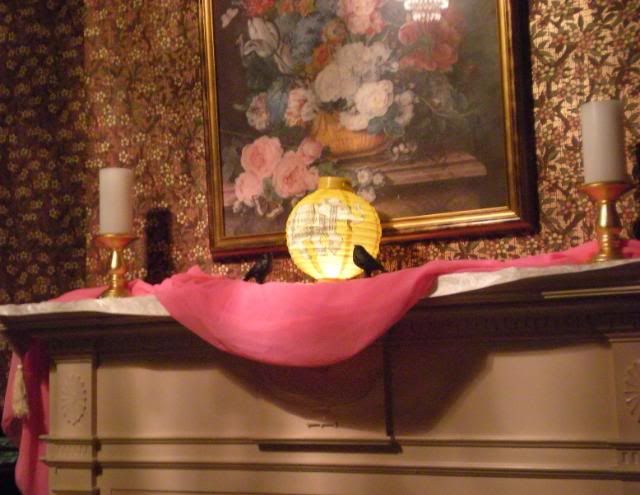 Here is the table with all the elephants and parasols!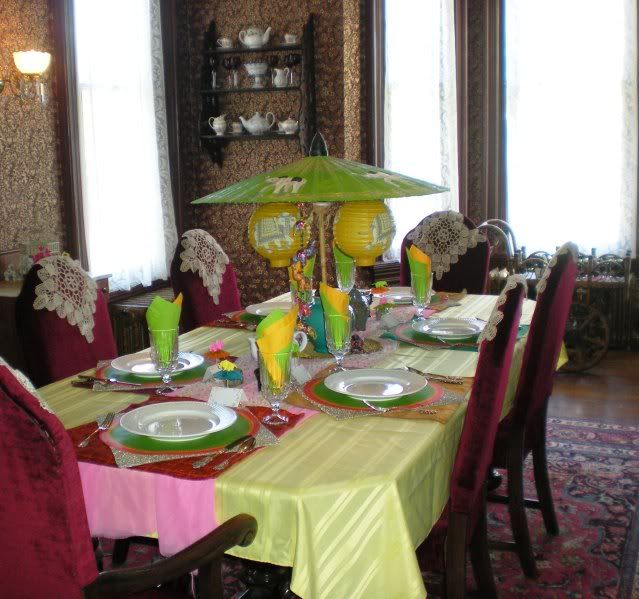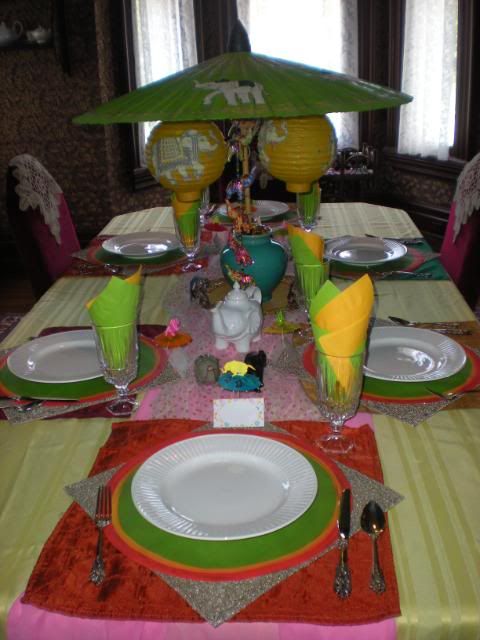 Now if I only had some Indian food!