For this week's
Tea Time Tuesday
and
Tablescape Thursday
I am sharing a table I call "Tea for Elephants."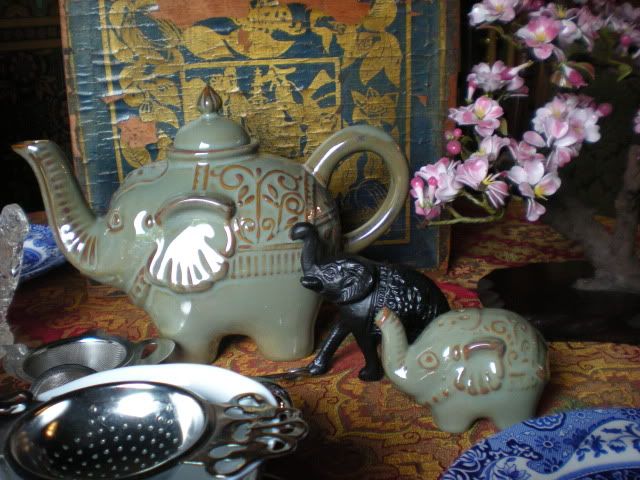 The whole table started when I saw a white elephant tea pot on Target.com. Of course I had to order it and then the day before it arrived, a friend gave me and my husband an antique tea box. As a fan of old movies, I thought of the movie, Elephant Walk where Elizabeth Taylor leaves England to live in Ceylon on a tea plantation. So even though the box has Chinese figures, I thought it would make a great tea table with the elephants.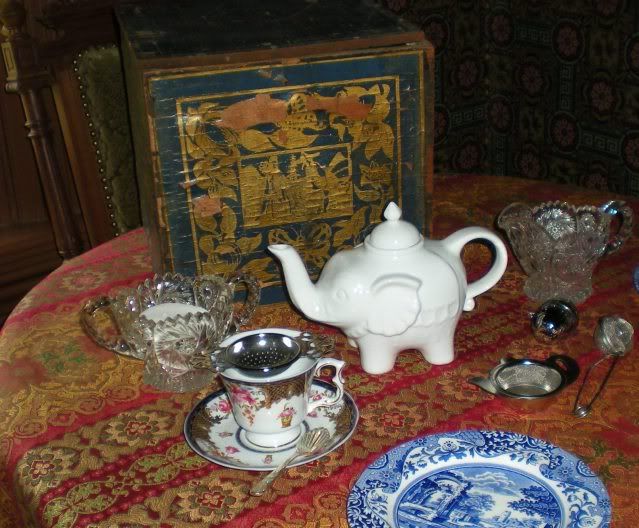 A taller element was needed, and after looking through my house, I found this Japanese bonsai tree made of jade.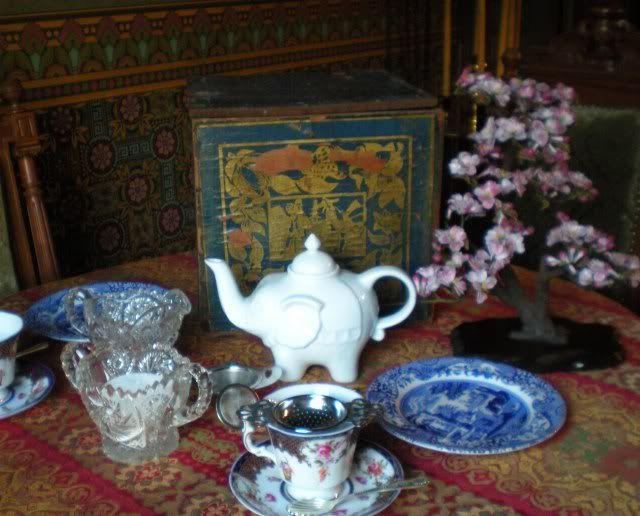 So now I have 3 tea loving cultures mixed in the table - India/Ceylon, China and Japan!
Here are some close ups of the antique box.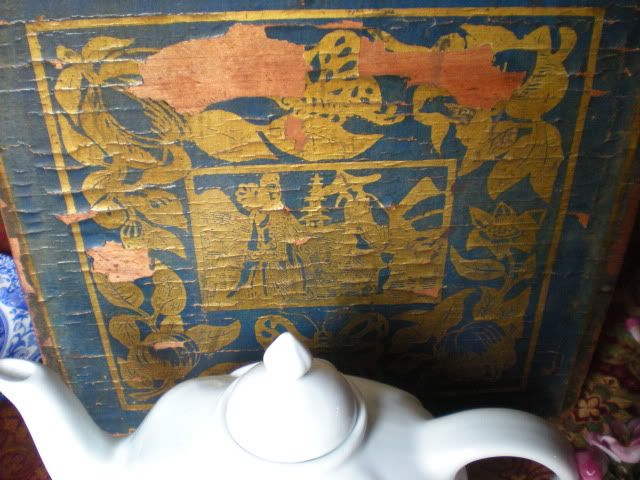 Before I could post these pictures I happened to see some cute elephant salt and pepper shakers from Pier 1 and they just happened to have a matching tea pot!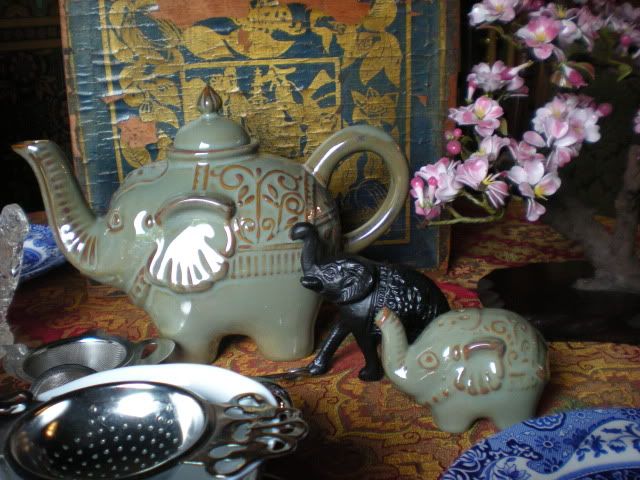 The color of this tea pot actually photographed better, so here is the finished table!
I am guessing that there are lots of cute elephant things right now because of the book and movie Water for Elephants, so I named this table Tea for Elephants!
Hope you enjoyed this culturally mixed table!